Yesterday I posted a picture of Joesephine and mentioned the old Glidden paint factory where we had first tried to shoot.  The place was torn down recently, but while it was standing it was awesome.
My friend Raven first showed me the place, after another photographer took her there.  It was operational until about 1993, then sat abandoned for almost 20 years.  It was full of rust and ruin and amazing graffiti.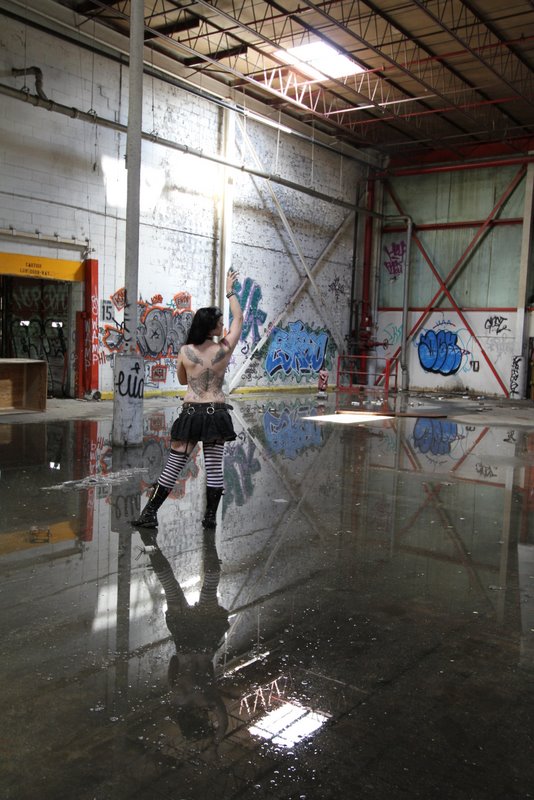 This is from our first shoot there, in April of 2010.  She's an awesome model I hope to shoot with again soon.  The paint factory is sadly now just a pile of rubble.