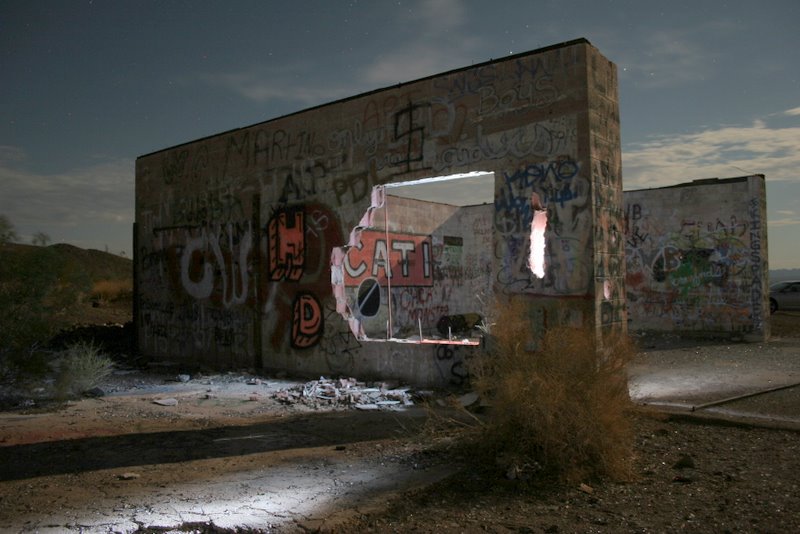 One more from my 2008 road trip along Route 66.  I found this shell of a building and spent a few hours shooting by the full moon, light painting, and just generally goofing off.
My general travel plan went like this:  Wake up around noon.  Get lunch.  Drive Route 66 all day.  If I saw something neat, save the location in my GPS.  Find a cheap motel.  Get dinner.  Geek out on the computer until the moon rose.  Return to cool spots.  Shoot pictures till sunrise.  Return to hotel.  Pass out.
Repeat for 4 days and 5 nights.  I covered 1727 miles in that time.